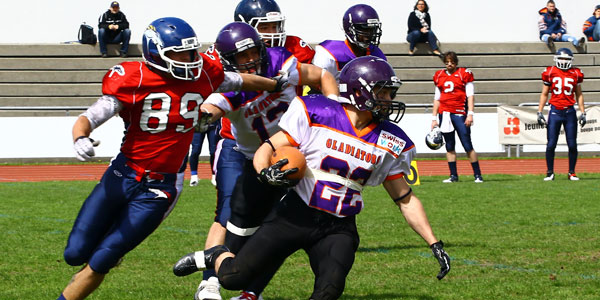 Playing as simple as Possible
What does "being a student" of the game mean? How does that mindset enhance athletic performance?
Being a student of the game is more than just preparing. It's going the extra mile, studying the action on the field, objectively evaluating your performance, tending to your mental skills, and looking for little ways to improve.
A student of the game goes a little further than working hard. Working hard is necessary. However, paying attention to the little things vaults you to the next level.
A student of the game separates themselves from other players by:
1. Viewing the small details as important and necessary.
2. Keeping an open mind, accepting constructive criticism, and asking for help.
3. Craving improvement.
4. Dedicating themselves to honing their mental, physical, and technical skills.
5. Taking initiative by doing things without being told.
6. Being disciplined and refraining from excuses.7. Learning how to improve teamwork.
There are several ways to become a student of the game. You can seek advice from other football players, coaches, and professionals to sharpen an area of your game that is lacking.
For example, you can ask former teammates or a mental coach how to deal with trash-talking opponents late in a game instead of drawing a costly penalty.
Maintaining composure can give you an edge and help you focus in critical moments of a tight game. Poise is a mental skill characteristic among peak performers.
You can learn a lot from others or look at your mental, physical and technical skills from a different perspective.
A slight edge here and there makes a big difference.
Chicago Bears rookie quarterback Justin Fields has been described as a student of the game. Fields was selected by the Chicago Bears with the 11th overall pick in the 2021 NFL Draft.
Fields were 2-6 in his eight starts this season. However, Fields has shown a strong desire and commitment to improving his game any chance he can.
Fields revealed how teammates Andy Dalton and Nick Foles had helped him throughout his rookie year.
FIELDS: "It's just little things from hearing from Nick (Foles) and Andy (Dalton), just talking to them. I asked Nick yesterday what things he saw when I was playing that I can improve on. So we talked about that a little bit. I definitely picked up a few little minor things — just minor things — within the game of football that will help me… It's just good hearing different perspectives on different plays and stuff and really just breaking it down, making the plays as simple as possible in your head."
One common characteristic of peak performers is their commitment to being a student of the game.
With stronger mental, physical, and tactical skills, you are one step closer to reaching your potential.
Tip for Becoming a Student of the Game
Write down 2-3 areas of your game you want to improve…. Who do you want to model your game after? Tom Brady? Davante Adams? J.C. Jackson?
Next, when you these players, notice how they respond when they have to make a play. What do these players do or avoid doing that help them to excel?
One way we learn is to read the transcripts of their post-game interviews to insights into their mindset and approach to the game.
---
Related Sports Psychology Articles
*Subscribe to The Sports Psychology Podcast on iTunes
*Subscribe to The Sports Psychology Podcast on Spotify
Download a free sports psychology report to improve your mental game!