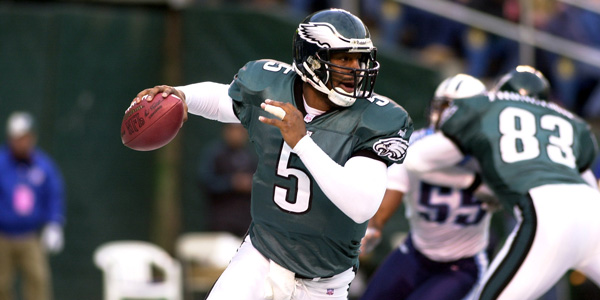 How to be Ready to Compete
Do you stay sharp when you are on the sidelines and not playing?
In other words, are you mentally ready, at a moment's notice, to enter a game, be your best and make a solid contribution to your team?
Teams refer to this readiness as the "next man up" mentality.
The "next man up" mentality requires each player to be fully ready to play when their number is called and compete to the height of their capabilities, no matter the circumstances.
How do you develop a "next man up" mentality?
The simple answer is putting in thorough mental and physical work:
Challenge yourself in the weight room.
Push yourself during conditioning drills.
Pay attention to the game plan.
Study film.
Push your teammates in practice.
Put in 100% on every play in scrimmages.
Work on your mental game.
Tend to your mindset.
Evaluate your progress and implement mental strategies to improve performance.
In other words, you practice as if you were starting the next game.
When you prepare thoroughly, you cultivate your confidence. You will feel prepared for anything. You will not be overwhelmed or fearful of the moment.
Since you practiced at a high level, you know you can produce at a high level during a game.
Not only will you have confidence in your ability to play, but your teammates will also have confidence in your ability to do your job successfully.
You can have your number called for various reasons: injuries, sickness, shuffling the lineup and change in scheme, etc. When you prepare for your opportunity, you will never be caught off guard or feel overly anxious during a game.
The following scenario is pretty common in football… You hadn't seen game action all season. Late in the season, one of the starters suffered an injury, and you were called upon in the fourth quarter of a tied game.
You felt unprepared and overwhelmed. You were anxious, and your mind was predominantly focused on negative thoughts, "What if I make a mistake? If I mess up, I will lose the game for our team and never get any playing time again."
Do you think any player has risen to the challenge under these circumstances? Probably not!
During the 2021-22 NFL season, the Washington Football Team had their roster decimated by injuries and COVID-19.
Towards the end of the season, Washington faced the Philadelphia Eagles in a game with significant playoff implications. Washington inserted Garrett Gilbert into the lineup since starting quarterback Taylor Heinicke was placed on the reserve/COVID-19 list.
Going into the game, Gilbert had limited NFL playing experience: one start, seven appearances, and a total of 44 passes thrown. The majority of Gilbert's professional experience was limited to practice squads.
Gilbert discussed the importance of having a "next man up" mentality, especially during a season where COVID cases are rampant.
GILBERT: "I think it's next, next, next man up. I don't know how many 'nexts' there are. What's happening here and across the league, as other teams are dealing with stuff, there [are] some extraordinary circumstances."
Overcoming extraordinary circumstances requires extraordinary preparation… And that preparation should take place day after day after day. This approach is the essence of the "next man up" mentality.
Fostering a "Next Man Up" Mentality
Ask yourself, "How would I prepare today if I was starting tomorrow?" Your answer to this simple question will serve as a reminder of what you need to do today!
Always be ready when you come off the bench or you start a new series. Stay engaged on keep intensity high between series.
---
Related Sports Psychology Articles
*Subscribe to The Sports Psychology Podcast on iTunes
*Subscribe to The Sports Psychology Podcast on Spotify
Download a free sports psychology report to improve your mental game!