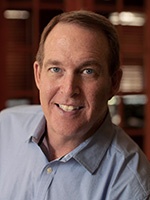 Mental Training Expert Dr. Patrick Cohn has been an athlete and a coach. He has experienced firsthand how beliefs, attitudes, and mindsets influence performance. Dr. Cohn's passion for sports and sports psychology started early in life and continued to grow as he participated in sports such as football, hockey, baseball, lacrosse, racquetball, and golf.
Throughout high school and college, Dr. Cohn experienced both the joys of winning and the lessons of failure. After competing in sports for many years, Dr. Cohn went on to study and research sports psychology and the way that mental attitudes shape physical performance. Ultimately, he earned a PhD in Education specializing in Applied Sports Psychology.
The more that Dr. Cohn studied champion athletes and their mindsets, the more he realized that winning attitudes are the key to performing well in competition.
Armed with the know-how needed to build champion athletes, master mental game coach Dr. Cohn has dedicated his mental game coaching business to helping every athlete—whether junior, amateur, or seasoned professional—excel in his or her sport. His peak performance programs also help coaches, athletic trainers, and even parents of aspiring athletes.